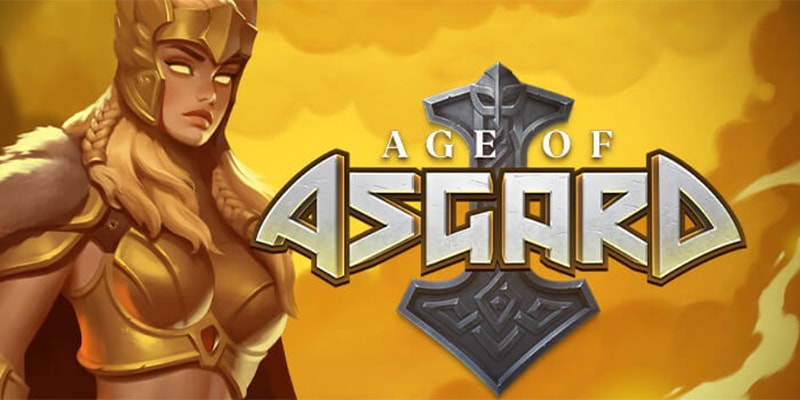 A new battle inspired by Norse mythology is ready for players all around the globe. The epic adventure has already become a fan favorite.

Get to Know Yggdrasil

Yggdrasil is a world-famous company providing high-quality iGaming solutions. It was founded back in 2013 and has grown into a popular and reliable company. Some of the most successful online gambling operators collaborate with Yggdrasil because of the unbeatable quality of their games.
Proper licensing is something that Yggdrasil values the most. The first duty of the company is providing a safe and fair online gambling experience to all the players. This is possible only due to operating under official licenses and strict policies that ensure security for everyone.

Prepare for Age of Asgard
This is a slot machine type of game, which impresses players with its unique and engaging design. The playing field looks like a dual grid representing a clash between the forces of good and evil. In order to create an immersive and epic atmosphere, there are many beautifully animated features like moving backgrounds, snow falling, and fire raging on the screen. The reels include Norse symbols, violent enemies and powerful stunning heroines.
The gameplay is filled with enemies clashing and bonuses popping up one after another. Free Spins appear frequently making the game even more fun and eventful. Do you know about Ragnarök? This is a final battle as described in Norse mythology. In Age of Asgard, you can expect to see Ragnarök when all 6 Free Spins appear on the field. The most legendary battle begins, and the rewards are glorious.
The main characters are strong and fierce Norse Goddesses who came to fight in the epic battle of life and death. The visually appealing slot game is not only extremely fun but also truly rewarding. The feeling of being close to winning the battle and seeing more and more Free Spins appearing on the screen is incomparable.
Only the strongest warriors can live through Ragnarök. The luckiest and most powerful players will enjoy their Ultimate Reward. Are you ready to test your will and luck in the most heroic battle of all times?