If you are on the hunt for a classic yet modern slot machine, then you are in luck. Zeus Slot is one of the first productions in the WMS Gaming G+ slots. Despite having been established for such a long time, it maintains surging fame and is one of the most loved slot machines in Las Vegas.
It is a five-reel, 30 payline game that comes with an array of incredible winning combinations. Playing this game will surely make you love WMS Slot Providers. The slot game comes with an interesting theme of the ancient Greek God Zeus, and it also features other prominent Goddesses.
Zeus Slots give you an adventurous and thrilling gaming experience since you will get to enjoy vibrant graphics and realistic sound effects. What is more, you can grab several winning opportunities to make your gameplay even more thrilling.
Zeus Slot Machine Overview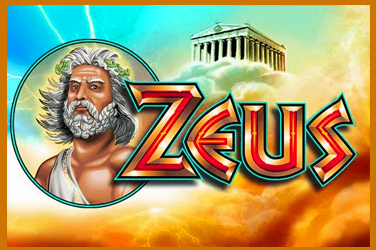 Zeus Slot Machine features symbols related to Zeus and other Gods and Goddesses featured in Greek Mythology. Play this classic free slot online to enjoy a realistic Greek adventure! You have Zeus, Pegasus, Vase, Boat, Wreath, Helmet, Harp, Gold Coin, and Silver.
You should watch out for; the scatter lightning symbol, the wild symbol, and the Zeus Symbol. Each symbol comes with its unique perk. For instance, the scatter lightning symbol triggers the bonus; as such, you can win payouts to complete winning combinations. You cannot combine the lightning and wild symbols to make winning combinations. The Zeus symbol is utilized in rounds on one or more bonus rounds.
The slot machine offers you coins in multiple denominations ranging from $0.01 to $5. Notably, you can only use one coin at a time on a payline ranging from a minimum line bet of $0.30 to a maximum line bet of $5. Typically, the maximum bet you can place is $150, while you can win is $2500 in real cash plus 500 casino credits.
This WMS Slot further comes with an autoplay option that is economical and time-saving. All you need to do is simply set your preferences on the machine – wager amount, the preferred time difference between two spins, number of spins, and more, then allow the WMS autoplay software.
Zeus Bonus Rounds and Special Features
Zeus comes with a very lucrative free games feature, which is the primary reason for its surging popularity in slot games. You can trigger this Zeus-free bonus by getting three or more scatter symbols on any active payline. Depending on the number of these symbols you get, you will get a certain number of free spins. Generally, three, four, and five scatter symbols give you ten free spins, twenty-five free spins, and a hundred free spins, respectively.
XXXX Spin: Unlike other slot machines that restrict you to placing your bets per line, you can place bets per spin with Zeus Slot Machine. Thus, even low rollers get a chance to play for long with their small budget. This is partially one of the greatest reasons this slot machine is so popular. The XXXX spin buttons determine the number of coins you can place per bet. The minimum cost per spin is 0.30, while the maximum cost is 150. You can utilize the XXXX Spin buttons to choose your preferred cost amount. Nonetheless, we recommend novices not to exceed 1.20 coins when playing the slot for the first time.
Autoplay: This button allows you to spin the reels automatically. You can utilize this feature to spin as often as you like.
Paytable: This screen displays all the game's symbols and payout values. Further, this screen displays all the game's rules.
Win: This is yet another screen that displays all the rewards you have earned from your play.
Zeus Greek Mythology
Zeus is the God of the sky, thunder, rain and the supreme God of Olympia. He is the youngest son of the Titans Cronus and Titans Rhea. Zeus' mother, Rhea hides him in a cave on Crete's Mount Dicte to prevent his father, Cronus, from swallowing him.
Cronus had learned his bitter fate that his own son would overthrow him, and thus he would swallow each of his sons soon after birth. Rhea sought help from Gaia, and thus Zeus was born in Crete.
Rhea deceived Cronus by handing him a rock wrapped in clothes to swallow. There are several versions of how Zeus was raised. One tells Zeus was raised by Gaia, the other talks of a goat raised him, while another version talks of Zeus being raised by a shepherd family.
The grown-up Zeus overthrew his father and made him regurgitate all his brothers and sisters. The siblings then fought off the cruel Titans and their leader Cronus freeing the world of the Titans. Zeus then locked the Titans in the underworld of Tartarus. Drawing lots with his elder brothers, Zeus became the supreme ruler of the Gods, the earth and Mount Olympus. Poseidon got the sea while Hades got the underworld of Tartarus. Zeus further married a beautiful wife, Hera.
As the supreme God, Zeus is the God of mercy and justice. He is known to punish evil, gather clouds and wield thunderbolts, punish the evil and protect the weak and truthful. His major symbols include the eagle, thunderbolt, oak and aegis.
Frequently Asked Questions (FAQs)
How to Play Free Zeus Slot Machine?
Like any other slot game, your goal is simple; to place the same three symbols in a pay line. The set of symbols you place determines the prize amount you'll get. The popular Zeus Slot Machine has an easy-to-navigate interface with the following buttons: XXXX Spin, autoplay, paytable.
How To Win on Zeus Slot Machine?
To win while playing this classic slot, the following tips are crucial. For the free Zeus Slot Machine, there are a total of 15 slots, three slots in each of the five reels. Two or more scatters must match in one round. The number of coins you'll receive depends on how many scatters you have landed. This slot is even more exclusive because there is a gamble feature that allows you to either double your amount or lose all of it. Nevertheless, the double or lose feature is optional- you can either utilize it or leave it. Playing Zeus is simple, and since you are constantly gaining chips, new spins are even more thrilling.
Comments Rating
( reviews)
| Casino | Players | Sign Up |
| --- | --- | --- |
| | Random casino for American players | Play |
| | Random casino for European players | Play |
| | Random casino for world players | Play |
| | Random casino for Aussies players | Play |