Tri Card Poker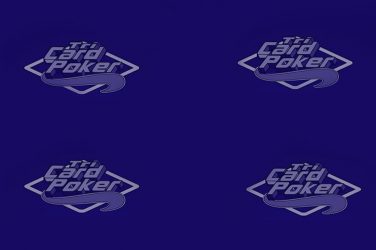 In the large group of gambling games, poker holds a special place in the gamblers' hearts. You will find multiple variations of poker on both land-based and online casinos. Today, we are going to discuss one of the most popular poker games called "tri card poker."
A high percentage of people around the world loves to play tri card poker online because of its simple and easy rules. In this article, we are going to share every single detail about tri card poker online. We will also share a complete guide to play this game as well as the tri card poker strategy.
What is tri card poker?

Basically, tri card poker is played with three cards. The game starts simply by placing an ante or pair plus in the diamond-shaped box and getting the cards. There are two options in the game; play and fold. Play means by matching the ante bet continuing the hand. Fold in the tri card poker means to give up the ante bet.
How to play tri card poker?
As we mentioned before, the rules and strategy of tri card poker are straightforward, but you need to learn the basics before playing this slot games. If you haven't played this game before, so you are in the right section. Here we will guide you about the gameplay of the tri card poker online.
Unlike other poker games, tri card poker is played with the dealer only. The dealers distribute the cards among the player and themselves. You can only play and fold if you have made an ant bet. A dealer needs a high or a better queen in order to qualify. Following are the two main outcomes when you play tri card poker:
A player wins even money based on the ante bet if the dealer doesn't qualify.
In case the dealer qualifies, the dealer's hand is compared with the player's hand, and the best hand is given the victory.
Best tri card poker strategy
Tri card poker odds are set around 97%, and the house edge in the game is approximately 3.4%, which is neither too good nor too bad. But, the wrong strategy or the side bets can increase the edge. To void this, you should be following a good strategy. The strategy is as simple as the rules of the tri card poker game.
The first thing you should keep in mind is the combination of the card. Always call with the combination (queen x, 6 x, 4 x) and fold every other thing. In addition to the card combination, we recommend not placing a bet on the pair plus because it increases the house edge up to 2.5%.
Conclusion
Tri card poker is the best option for card game lovers. The game is not suitable for the newbies because it involves a high house edge, so every bet should be regulated carefully. Free tri card poker is also available, so you can practice the game mechanics without depositing a single penny.
Tri card poker
Comments Rating
( reviews)